Moderator: Moderator
---
Forum Moderator
Posts: 246
Joined:

2 years ago

Location: Maine, USA
Alliance: FFLOP
Has thanked: 14 times
Been thanked: 12 times
Contact:
Herrow
Squishy_LoP
- Lords of Peril Knight at Arms & FFLOP BF Mod
- Triple OG for Trey Duece Gang
- KoC Social Platforms Moderator & HelpDesk
- Member of KoC Complaints Department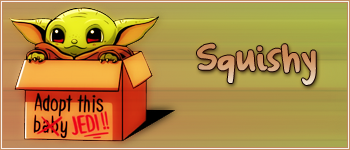 ---
---
---
---
---
---
Player
Posts: 153
Joined:

2 years ago

Alliance: Rising Brotherhood
Has thanked: 12 times
Been thanked: 3 times
Contact:
---
just as I was settling down for my morning nap, I heard again the thin voice that had addressed me the night before. "Herrow!" said the voice. I jumped to my feet. "Herr-what?" I cried. "Herrow!" repeated the voice. "What are they, and where are you?" screamed I. "Please, please, tell me where you are. And what are Herrows?" "Herrows are greetings," said the voice. "When I say 'Herrow,' it's just my fancy way of saying hello or good morning.
---
Discord Moderator
Posts: 138
Joined:

2 years ago

Has thanked: 22 times
Been thanked: 27 times
HERRRRRROOWW!!!!
MadGeorge-SR
Sweet Revenge Leader
The pessimist complains about the wind; the optimist expects it to change; the realist adjusts the sails
—William Arthur Ward
---