Search found 8 matches
Search found 8 matches • Page 1 of 1
by Texie

7 months ago

Forum: Era 7
Replies: 238
Views: 54924
I don't even need to caption this tbh
by Texie

7 months ago

Forum: Era 7
Replies: 238
Views: 54924
by Texie

7 months ago

Forum: Era 7
Replies: 238
Views: 54924
by Texie

7 months ago

Forum: Era 7
Replies: 238
Views: 54924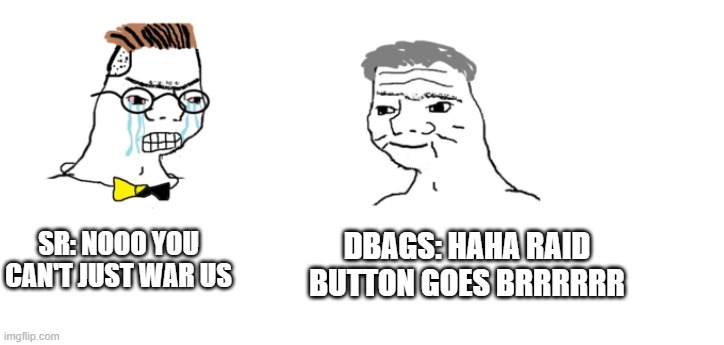 low-effort meme time
by Texie

1 year ago

Forum: Era 5
Topic: Gladiators vs NWO/LaCN
Replies: 152
Views: 52264
Wait, when did I sell off or quit?
What even are the parameters for this list? Or did you just do some creative bookkeeping there?
by Texie

2 years ago

Forum: Online Games
Topic: games
Replies: 17
Views: 11424
bloodpirate

wrote:

↑

pokemon go .. to be friends # 3889 0360 9940

minecraft

roc
Adding you on PokeGO
name will be self-evident!
Other games - basically anything on PC.
Currently actively playing Apex Legends like the rest of the world, Warframe, Path of Exile, and WoW..
by Texie

2 years ago

Forum: KoC Spam Section
Topic: Introduce Yourself.
Replies: 26
Views: 11983
KoC Name: Texie_LaCN
Age: 27
Country: NL
How long have you played KoC: Since 2003
How did you find out about KoC: A school friend made me join to be his officer
Search found 8 matches • Page 1 of 1